Managing multiple online platforms all at once can leave you feeling lost on how to get content for your blogs up to date.  
When we are busily shuffling around without a proper plan, it leaves a large gap for error.  
This is where a successful content calendar takes place. It should be based on organization because without proper organization, your content will start to slip through the cracks. 
Having a content calendar template keeps the guesswork out of the equation of creating content for all your online platforms.  
However, what happens when you have a moment of divine inspiration that you want to share with your tribe?
You share that inspiration, no matter what the 

content for your blogs calendar template

 says.

 
Your content calendar is meant to be a guidepost, not a tome written in stone that cannot be changed.  
Having a content calendar template strategy in place helps to streamline your process and keep you focused. Maintaining organization and a regular posting schedule can help you better understand your audience and track your performance.  
Inspiration is all around us, so keep your mind and your eyes open. 

 
You never know when or where you will find creative fuel. Maintaining flexibility with your blogs calendar content will help you to formulate the best overall content strategy.  
While maintaining a consistent schedule shows your audience that you are reliable, you can also benefit from being spontaneous.

 
Spontaneity, while less organized, can also come across as more natural via social media. The average person does not plan their posts months in advance.  
Are you finding gaps in your content calendar or struggling to fill in the holes?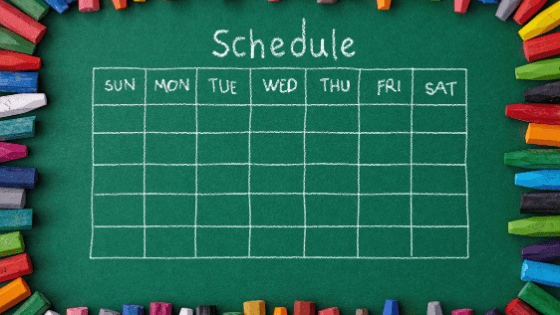 Curating the 

content for your blogs

 by checking out others. 

 
This can help you to fill in these gaps. Thus, keeping your content calendar streamlined.
Repurposing content is an exciting and innovative idea to many.

 

 
The simplest way to do this is to take your old blog posts and breathe new life into them. This might mean making a list and turning it into a full-fledged article expanding on different bullet points.

 

Or take that same list and create an infographic. Find one of your videos and have it transcribed into a blog post. If you have more to add since you created the video, expand that blog post to include that information. 

 

Another way to repurpose your content is to create a slideshow presentation or an evergreen, on-demand webinar. Take your facts, quotes, or data points and create infographics. You may consider pie charts, bar graphs, or statistical maps which can then be added inside your blog posts or on a Pinterest board. 

 
Inspiration can also come from other authors' posts, quotes, or ideas.

 

 
Legally you can share direct quotes or even curate (or quote) a larger portion of the piece and place that into your own blog post.  
However, it's crucial that you give credit to the original author when curating content! Generally, their name and a link back to their site are preferable.  
If you want to expand your network more, reach out to them and ask for their permission to use their content this way. Most authors will agree, provided they are given credit. 
Plagiarism in any form is never permitted, no matter if it's one sentence or entire paragraphs. Give credit where credit is due and avoid tarnishing your own reputation. 
Creating and using a 
content calendar template
 saves time and increases your productivity. You'll also endear yourself to your followers who now come to expect expert content each week.
Need help? 
Well, David Perdew at MyNAMS.com has created a Profit Planner called "Plan and Create Your Ultimate Content Calendar" to walk you through the process of how to set up your content calendar.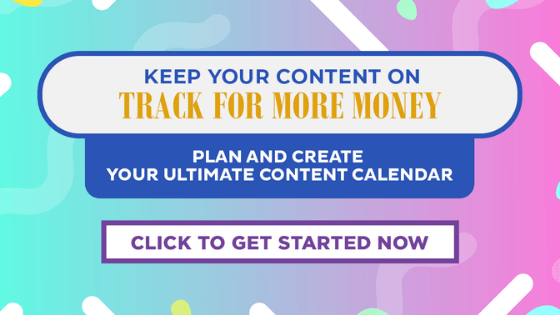 You'll get a Textbook, Workbook, Idea Generator, Checklist, and a Calendar.
This Profit Planner is available for a short time, then it goes into the vault. You won't want to miss out on this opportunity to finally get your content calendar working for you. 
So, go ahead and click below to start planning and creating your ultimate content calendar template!